Wholesale Hair
Welcome to Rose Hair Wholesale Zone!
Rose Hair Service Offered ( Buyer Label Offered ) About Rose Hair and Partnership (Logo Design Service Available)
We are pleased to provide a better price for the bulk purchase of customer.
Want to details of wholesale, please send an email to : service@rosehair.com,  WhatsApp: +86 136 5374 7726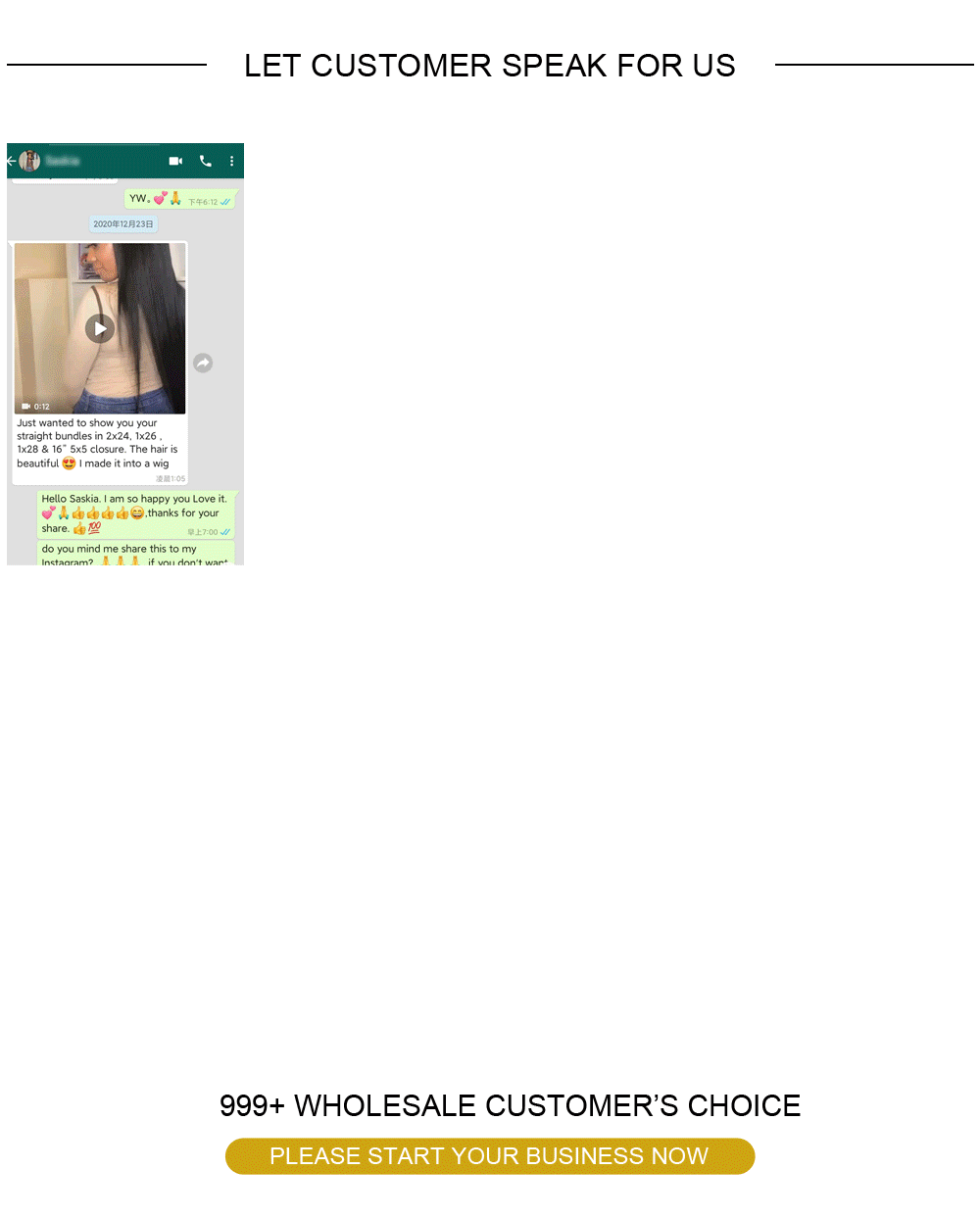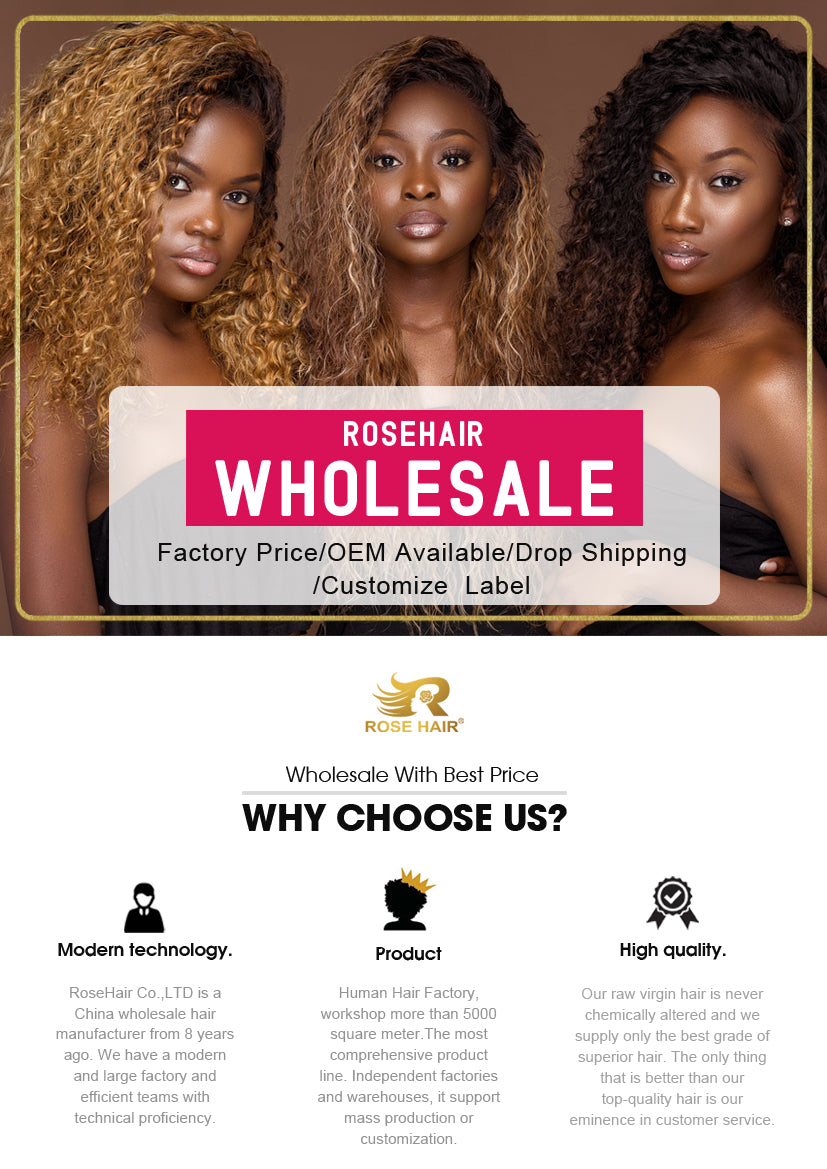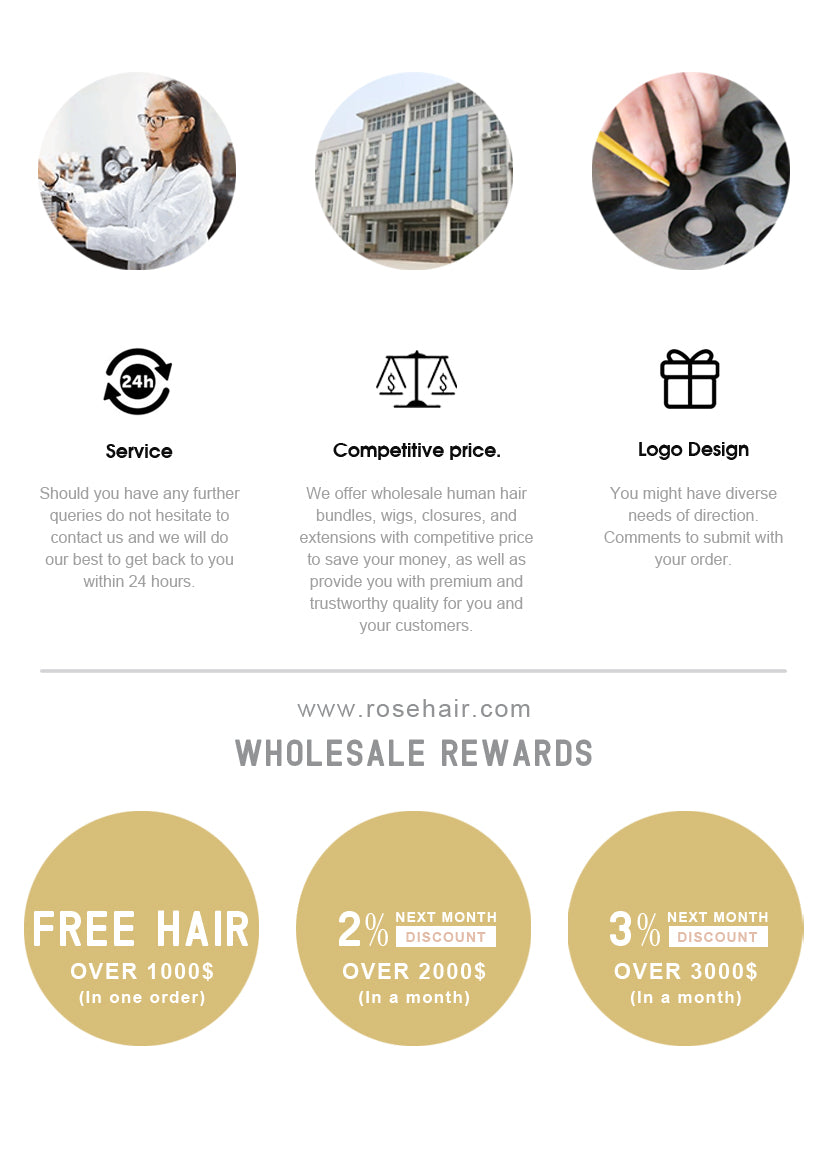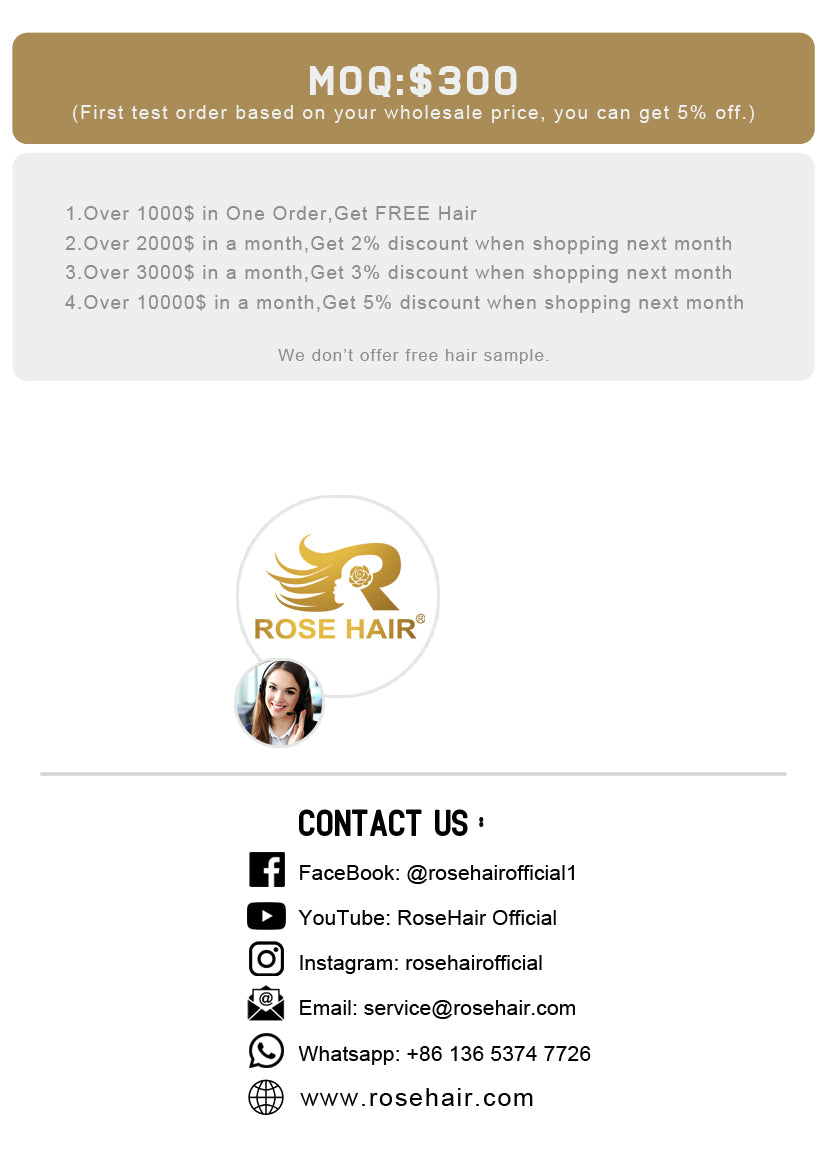 CONTACT US
Get in touch with us and let us know how we can help you. Do you have a question but don't know who to contact? Contact us and a member of our team will get back to you.